Telos Alliance Announces New North American Manager for Radio Processing Sales
1 March 2016, Cleveland, Ohio, USA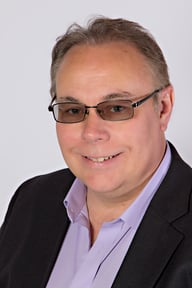 The Telos Alliance announced today that it has appointed Brian Kerkan as the company's new North American Manager for Radio Processing Sales. Kerkan will be responsible for radio processing training and sales for the Omnia Audio brand in North America.
"Brian, who is a long-time expert in processing, will be working with customers trying out new Omnias; existing customers looking to get an even better sound out of their Omnia; and our dealer network to help keep them trained on all the new Ommia products we are bringing to market," says Mary Ann Seidler, Global Director of Radio Processing Sales. "We've known Brian for many years, and are excited to have someone on board who loves processing as much as the rest of our team!"
Kerkan comes to the Telos Alliance with more than 30 years in broadcast engineering in both radio and television, most recently as Market Engineer in Detroit for Crawford Broadcasting. Kerkan also travelled around the country as Director of Engineering at Saga Communications working on projects that included recommending and setting up audio processing in various markets.
"There is no better feeling than making a positive difference working with programming and engineering," says Kerkan. "I am thrilled to bring my experience to the Telos Alliance and work with the top team in audio processing and broadcast manufacturing."
Kerkan's first official day with the Telos Alliance is March 1, 2016.
Press contact: Krissy.Rushing@TelosAlliance.com.
For high-resolution images, visit the Telos Photobucket page.
Follow us on Facebook, Twitter, or visit TelosAlliance.com.
---
About The Telos Alliance
For three decades, the brands of the Telos Alliance have revolutionized radio and television by pioneering disruptive, cutting-edge audio technology with the goal of helping global networks and local stations produce better programming, improve audience engagement, and bolster ratings. The Telos Alliance is made up of six brands—Telos Systems, Omnia Audio, Axia Audio, Linear Acoustic, 25-Seven, and Minnetonka Audio. Distinctly and collectively, the Telos Alliance brands raise the bar for quality and innovation in the radio and television industries. Together, this group represents some of the brightest minds in radio and television broadcast audio, with dozens of awards and a growing patent and IP portfolio to back up the claim.