Telos Alliance Appoints John Schur as Vice President of Television Solutions
CLEVELAND, OH – 8 June 2016
TelosAlliance.com® announced today that it has appointed John Schur, founder of Minnetonka Audio, as Vice President of Television Solutions for the Telos Alliance. Schur will replace Tim Carroll, Linear Acoustic founder and president, who is leaving the company and moving to the west coast for personal and family reasons.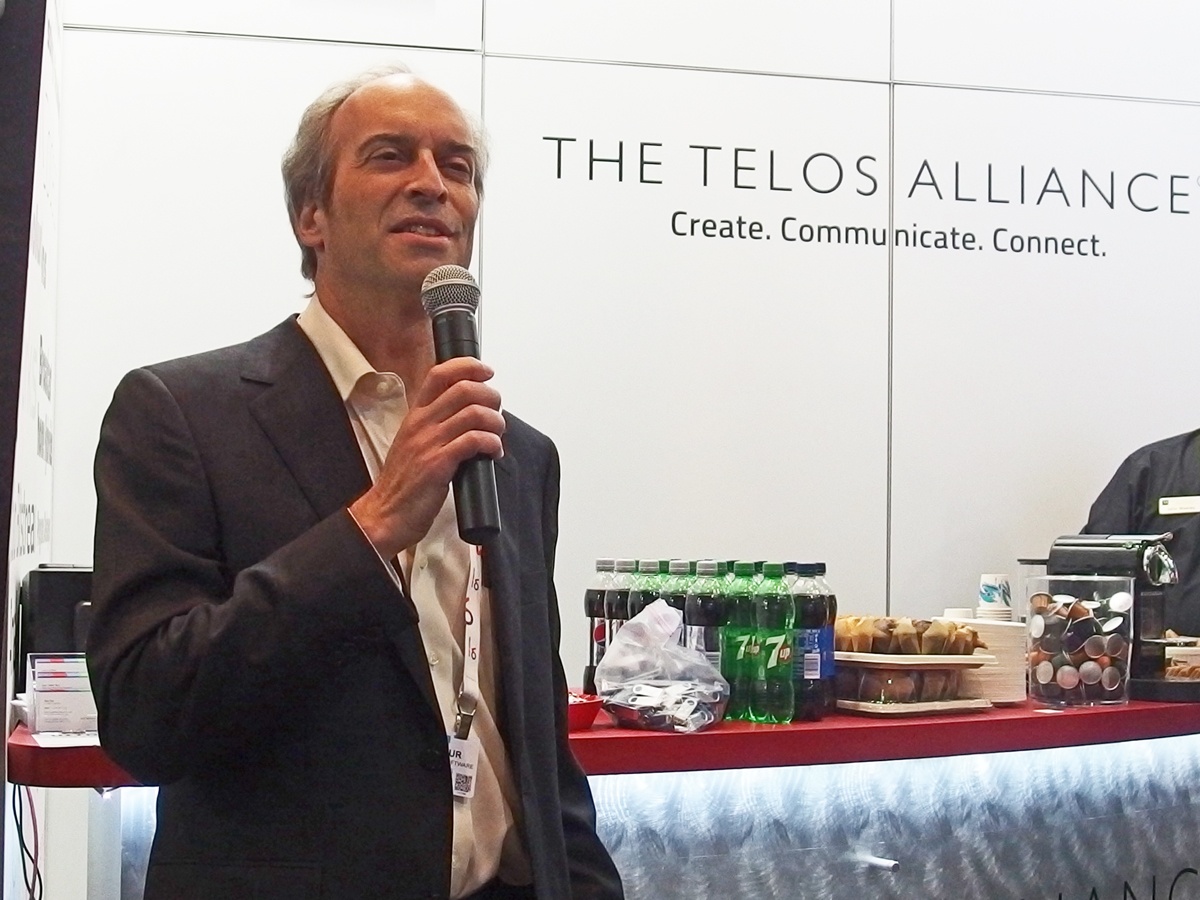 "We will carry Tim's significant efforts and legacy forward by maintaining an incredibly strong leadership team. With John Schur now at the helm of TV Solutions, along with the combined strength of Linear and Minnetonka Audio's all-star teams, the future is bright for the TV Audio Division of Telos Alliance," says CEO Frank Foti. "We will continue to innovate and lead in both TV loudness control and AoIP for TV, and are committed to the TV Audio marketplace and our clientele."
"I'm excited to lead the TV Solutions Group at the Telos Alliance and work directly with an amazing team of professionals and experts in our field," says Schur. "The TV broadcast industry is evolving rapidly and adopting new technology at an ever-increasing pace. We will continue to harness Telos Alliance's best-in-class hardware and software technology to create innovative solutions for the industry."
John Schur founded Minnetonka Software in 1986, which provided general purpose software development primarily for the medical community. In 1998, he formed Minnetonka Audio Software to focus on audio software products and services for the professional broadcast and media industries. John has led Minnetonka to create many award-winning, industry-leading products, as well as numerous software development projects for leading industry companies. With a strong background in engineering, John has taken an active role in software architecture and design for Minnetonka. Schur has a long-time interest in music, performance, and audio recording. He holds a B.S. in Electrical Engineering from the University of Illinois and a Masters in Computer Engineering from Stanford.
Press contact: Krissy.Rushing@TelosAlliance.com.
For high-resolution images, visit the Telos Photobucket page.
Follow us on Facebook, Twitter, or visit TelosAlliance.com.
---
About The Telos Alliance®
For three decades, the brands of the Telos Alliance have revolutionized radio and television by pioneering disruptive, cutting-edge audio technology with the goal of helping global networks and local stations produce better programming, improve audience engagement, and bolster ratings. The Telos Alliance is made up of six brands—Telos® Systems, Omnia® Audio, Axia® Audio, Linear Acoustic®, 25-Seven® Systems, and Minnetonka™ Audio—that raise the bar for quality and innovation in the radio and television industries. The Telos Alliance invented Audio over IP for broadcast and contributed time and resources to the effort that led to the AES67 standard. Headquartered in Cleveland, Ohio, USA, with additional offices and dealers around the world, the Telos Alliance offers an industry-leading five-year warranty, and backs users' critical on-air needs with worldwide 24/7 round-the-clock support for all customers. A complete list of dealers can be found at www.telosalliance.com/Dealers.