The Family of software, hardware, PC encoders ease Web stream origination
29 March 2015, Cleveland OH, USA

The Internet is the newest stage upon which the battle for the hearts, minds and ears of listeners is being waged. To help broadcasters win that battle, The Telos Alliance introduces Z/IPStream, a family of streaming audio processing+encoding tools that enable radio programmers and Webcasters to send stunningly clean, dynamic streams to digital listeners on any platform — with minimal setup.
Z/IPStream is the third generation of professional streaming-audio products that originated when Telos launched the world's first MPEG streaming hardware, the AudioActive Encoder, in 1996. In 2002, we leveraged our experience, introducing Omnia A/X, the first native PC software to combine audio processing, stream encoding, and integration with third-party streaming servers. Now, the Z/IPStream family includes software, hardware and plug-in PC cards — allowing users to choose the solution that best suits their needs and operational philosophy.
According to Marty Sacks, Vice President of Sales, Support and Marketing, "The playing field has changed dramatically for broadcasters, almost overnight. Where over-the-air used to be king, radio is now fighting for listeners on smartphones, tablets, laptops and even in connected car dashboards.
"That's why we developed Z/IPStream," says Sacks. "All of our experience leading the way in audio coding and audio processing is poured into these products; broadcasters can easily use them to attract and lock in listeners on any digital platform."
Streams from Software: Z/IPStream X/2 and Z/IPStream 9/X2
Z/IPStream X/2 and Z/IPStream 9X/2 are Telos' third-generation of audio streaming software, with audio processing tools from Omnia developed to precisely condition audio for bit-reduction.
Z/IPStream X/2 runs on a standard Windows PC, simultaneously processing and encoding multiple Web streams. Z/IPStream X/2 comes with a number of expertly-tuned processing presets that give amazing results without tweaking, but power users can take advantage of the built-in, adjustable wide-band AGC, three-band compressor/limiter, EQ and precision look-ahead final limiter to craft a signature sound that matches the station's over-the-air signal.
After processing, Z/IPStream Adaptive Streaming support simultaneously encodes audio at multiple bitrates; the listener's player automatically chooses the best one for their available bandwidth, and even seamlessly switching bitrates if network conditions change. Z/IPStream X/2 and Z/IPStream 9X/2 support both Microsoft Smooth Streaming and Apple HLS technologies, encoding the same stream at multiple bitrates and keeping audio packets sample-aligned.
Z/IPStream 9X/2 gives users even more potent audio processing power by including Omnia.9 audio processing by Leif Claesson. Its extensive audio-shaping toolkit includes exclusive "Undo" technology (revolutionary algorithms that restore poorly-mastered music to pristine clarity) and "Solar Plexus" (bass enhancement that packs a punch without overwhelming your content), as well as 6-band parametric EQ. A variety of audio analysis tools are also included, such as oscilloscopes, real-time analyzers, Fast Fourier transforms, full-spectrum analyzers, and more.
As with the entire Z/IPStream family, Z/IPStream X/2 and 9/X2 feature only genuine Fraunhofer IIS codecs, for superior streaming audio. Both accept audio input via Livewire™, AES67, and RTP, and are cloud-ready, with HTML5 remote interface, SNMP capability, and REST API for custom control.
Streams from Hardware: Z/IPStream R/1
For those who prefer a hardware-based streaming solution, there's Z/IPStream R/1, a fanless 1RU rackmount device with a friendly, intuitive front-panel interface (and web-based remote UI). Setup is intuitive, via front-panel controls or any standard Web browser. Simply choose an encoding algorithm and bitrate, choose an audio processing preset, assign an output destination, and start streaming audio! A built-in headphone jack and front-panel volume control to allow real-time monitoring of on-the-fly changes.
Like its software cousins, Z/IPStream R/1 conditions audio with genuine Omnia processing tools, including wideband AGC, a 3-band combined compressor/limiter, high-frequency equalization, an adjustable-bandwidth low-pass filter, and a final Look-Ahead limiter. A variety of audio processing presets get users started streaming quickly; full processing controls allow finer tweaks. After processing, genuine MPEG encoding algorithms from FhG ensure the most artifact-free sound quality at the chosen bitrate, encoding MP3 or MPEG-AAC (AAC-LC, HE-AAC or HE-AAC v2) streams at bit rates from 14 kbps to 320 kbps. Dual encoder support allows users to process and encode two streams at once — useful for providing both high and low bitrate streams, or MP3 and AAC streams simultaneously.
Z/IPStream R/1 feeds its output to any Shoutcast- or Shoutcast v2-compatible media server, ICECast server, Wowza, Adobe Flash Media servers (with Adobe RTMP capability), as well as the popular Live365 streaming service, LimeLight, and Akamai streaming servers. Support for RTP streams, including RTP multicast, is also included.
Z/IPStream R/1 is equipped with studio-grade analog and Livewire I/O; separate Ethernet ports for LAN and WAN connections help make sure that the studio network is isolated from the outside world.
Streams from PCs: Z/IPStream.S4 PC Cards
Z/IPStream.S4 cards are the world's first multi-channel PC cards for processing and streaming multiple Internet audio channels directly from Windows®-based PCs — allowing direct streaming output from radio automation or playout software. Two models are available: Z/IPStream.S4 4-channel, with the ability to simultaneously process and encode up to four discrete streaming channels (each with as many as six different Adaptive Streaming bitrates per channel), and , and Z/IPStream.S4 8-channel, which doubles the stream capacity from four to eight streams.
Of course, Z/IPStream.S4 cards have comprehensive audio processing toolkits, with automatic gain control, three bands of compression and four bands of limiting, plus a "brickwall" limiter; additional sound-shaping tools include Tone FX, Stereo FX, and a unique Predictive HQSound algorithm that helps reduce compression-induced sound artifacts.
Z/IPStream.S4 can take audio sources directly from playout software via WDM/Direct Sound drivers, and also supports audio metadata from most popular automation packages using an XML-based gateway. Standard audio input from PC sound cards or Livewire is also supported.
Telos Alliance Debuts Z/IPStream at NAB

Visitors to NAB 2015 in Las Vegas can see the entire Z/IPStream family of streaming hardware and software at the Telos Alliance display in the Central Hall, booth #C549. For information about The Telos Alliance, visit www.TelosAlliance.com; for media information, contact Angi Roberson at Angi.Roberson@TelosAlliance.com, or call +1 216-241-7225.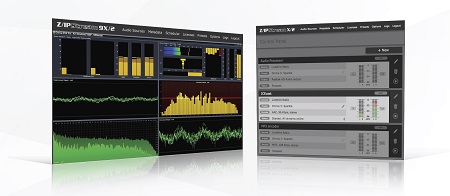 Z/IPStream X/2 and Z/IPStream 9X/2

Z/IPStream R/1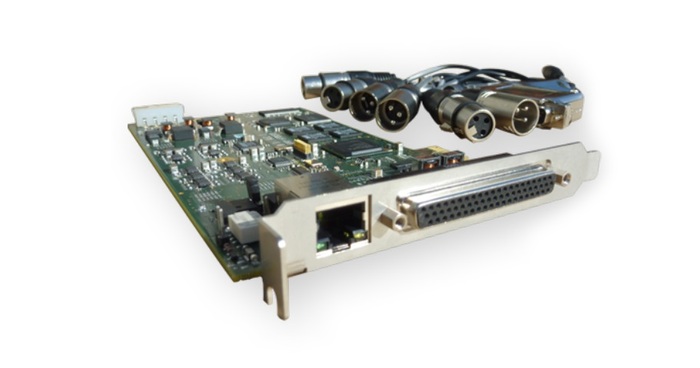 Z/IPStream.S4

# # #
Product photos may be downloaded from http://s1280.photobucket.com/user/TelosAlliance/library/The%20Telos%20Alliance
---
About The Telos Alliance
The Telos Alliance (TelosAlliance.com) is a global leader in the research, development, and manufacturing of IP?Audio, telephony, and high?performance audio processing equipment for broadcasters. Telos, Omnia, 25-Seven, Axia, and Linear Acoustic are Telos Alliance brands. The Telos Alliance is headquartered in Cleveland, Ohio USA, with additional US offices, plus sales, research and manufacturing offices around the world.
---