Telos Alliance Elevates Marty Sacks
Newly-Created Position Oversees Sales, Support, Marketing
18 November 2014 Cleveland Ohio, USA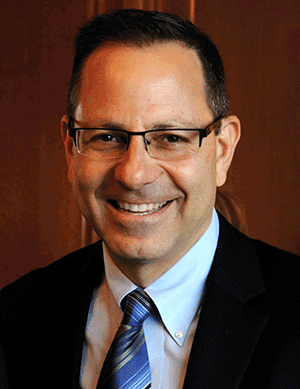 The Telos Alliance (www.TelosAlliance.com) announced today that Marty Sacks has been appointed to the newly created role of Vice-President of Sales, Support and Marketing.
As Chief Operating Officer Scott Stiefel explains, the increased integration of sales, support, and marketing gives The Telos Alliance the ability to provide a better customer experience across all Alliance brands.
"Broadcasters keep calling to tell us how pleased they are with recent initiatives such as 24/7 Support, and the introduction of a five-year warranty for all of our broadcast products," says Stiefel. "But we are committed to doing even better. We want to take excellent care of our customers at every stage, from pre-sales questions to support after installation. That's why we've promoted Marty Sacks to this new role."
Stiefel continues, "Marty is a broadcaster that folks around the industry like and respect. They know him for his straight-shooter approach to problem solving, and his unwavering integrity. We think our clients are going to love what he brings to his new role."
"Nobody takes customer service as seriously as Telos does," says Sacks. "In my new role, I have the opportunity to ensure that our clients receive an even higher, more dedicated level of support. It's going to be great!"
Marty Sacks grew up in radio, beginning as an engineer at WPGC in Washington, D.C. in 1976. Sacks came to Telos as National Sales Director in 1999, and as Vice President and Executive Director of the Axia Audio division, has been responsible for helping manage the rapid growth and acceptance of that brand.
Mr. Sacks may be contacted through e-mail at marty.sacks@telosalliance.com or by telephone at +1 216-241-7225. For media information and photos, please contact Clark Novak at The Telos Alliance at clark.novak@telosalliance.com.
---
The Telos Alliance (TelosAlliance.com) is a global leader in the research, development, and manufacturing of IP?Audio, telephony, and high?performance audio processing equipment for broadcasters. Telos, Omnia, 25-Seven, Axia, and Linear Acoustic are Telos Alliance brands. The Telos Alliance is headquartered in Cleveland, Ohio USA, with additional US offices, plus sales, research and manufacturing offices around the world.