Breaking down barriers to live productions in the cloud
Cleveland, Ohio (October 19, 2022) –Telos Alliance®—trusted global leader in broadcast audio for more than three decades—is pleased to announce a partnership agreement with Vizrt®, the leader in software-defined visual storytelling.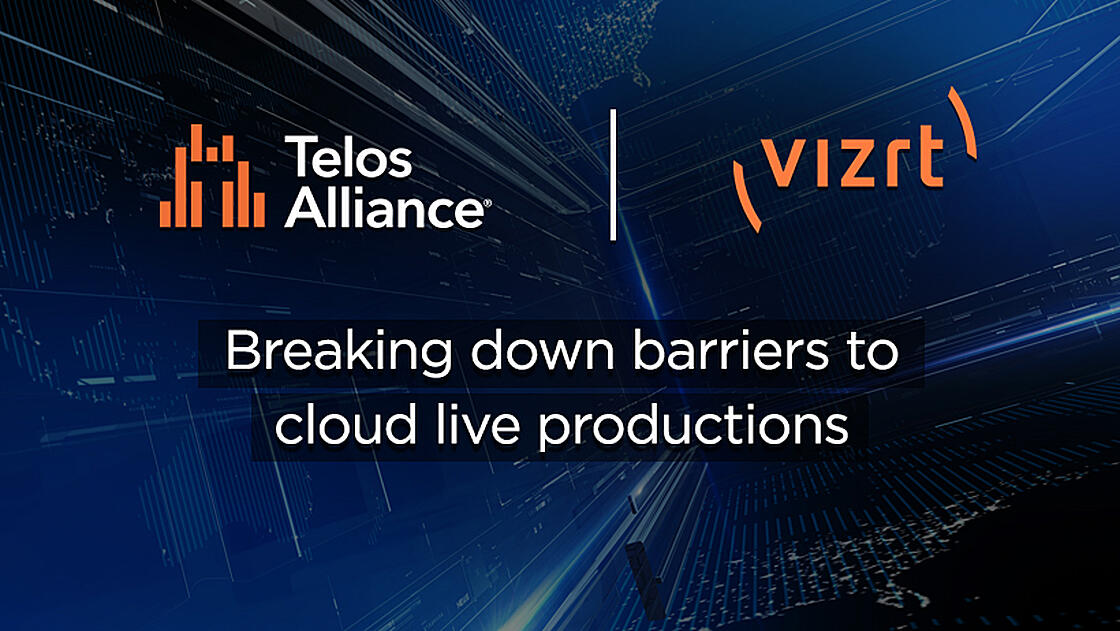 Vizrt is releasing Telos Infinity® Virtual Intercom Platform (VIP) on Viz Now, a tool for automating deployments of live productions in the cloud.
Viz Now is a software-as-a-service (SaaS) portal hosted by Vizrt that enables anyone involved in live productions – even non-technical staff – to deploy templated and pre-configured end-to-end live production capacity quickly and easily at a click through its intuitive user interface. Viz Now breaks down barriers to cloud by automatically deploying the cloud live production tools you need for every production without the IT headaches and cost.
Vizrt works with many of the biggest and most creative names in the media and entertainment business. States Marty Sacks, Executive VP of Sales, Marketing and Strategy, "We are thrilled that Vizrt chose Telos Infinity VIP as the native cloud intercom solution for their Viz Now platform. Cloud production - now more than ever - is a reality for the industry."Vizrt is hosting the industry's first look at Viz Now on October 20, @ 5pm CET/11am ET. This live demo and Q&A session will detail how Viz Now will help break down barriers to cloud and demonstrates how the automated and secure deployment of end-to-end cloud-based live productions tools can be done in minutes easily at a click through its intuitive user interface.

Learn about Viz Now
Learn more about Telos Infinity Virtual Intercom Platform
Press Contact:
Jennifer Burkhardt
Director of Content, Telos Alliance
+1 407 450-6957
jennifer.burkhardt@telosalliance.com
About Telos Alliance
Telos Alliance is a global leader in audio, trusted by the biggest names in the media landscape. Telos Alliance's focus is to deliver innovative, intuitive solutions that inspire the creation of the most exciting and engaging audio experiences imaginable. No audio challenge is too big; no technology is beyond reach; no solution, large or small, is unobtainable. The Telos Alliance portfolio of brands includes Axia® Audio, Linear Acoustic®, Minnetonka Audio®, Omnia® Audio, Telos Alliance®, Telos Infinity®, Telos® Systems, and 25-Seven® Systems. Headquartered in Cleveland, Ohio, USA, with additional offices and dealers around the world, the Telos Alliance supports the diverse needs of audio professionals around the world with best-in-class support 24/7.